· Always mail a cover letter with your resume.
· Address the letter to the contact person or to the Human Resources Director.
· Use standard business letter format on paper that matches your resume.
· Use white or off-white paper.
· Use a font size of 10 to 14 points.
· Use non-decorative typefaces.
· Choose one typeface and stick to it.
· Cover letters should be individually typed and signed.
· Use terms and phrases that are meaningful to the employer.
· Minimize jargon, abbreviations, and contractions and be concise.
Check your letter for errors and grammatical correctness.
· Print on one side of the paper.
· When sending a résumé via email, include your cover letter in the body of the email or you can use ResumeBear's Free Online Resume Builder and Cover Letter Tools.
3. Interview Skills. Once you manage to earn your way to an interview, you're going to have to answer questions and prove to your potential boss that you are worth their time and money. My best advice would be to go on YouTube.com and search "interview tips." There are all sorts of good videos there, which can be pretty overwhelming if you're not prepared. Practice, practice, practice, and when you think you've had enough, practice. I don't mean in front of your mirror; no, you need to practice your answers to your family, your roommates, your friends and your teachers. This isn't to say they'll know any better than you about what your interviewer is looking for, but repeated practice will give youconfidence. That is the an important key to passing an interview!
My experiences, and the advice I pass on to you. If there is anything I want you to talk home from this post, it is that getting a job (first time or not) won't be easy. Like the saying goes, "getting a job is a full-time job."
One of the things I learned from my job hunting is that it takes a lot of time and effort. Do not assume you will get a call for an interview. Do not assume your resume is so good you'll get the first job you apply to. You won't. Chances are, you won't get the second, or the third, or the fourth. But keep trying. As you apply for more job positions, you will gain experience and learn from your mistakes. Use that new experience to continually tweak your resume and cover letters.
A particular experience I'd like to share ends with the moral be aware of who you are sending your resume to. Check out your employer before you send them your resume, particularly if you're applying online. Remember, your resume contains your full name, address, and phone number. This is important information that shouldn't be thrown at every job ad you see.
If you're feeling discouraged during your job search, make sure you tell everyone (family, friends, etc.) that you're looking for a job. Chances are they'll be able to give you some advice, maybe even a recommendation if they're already employed.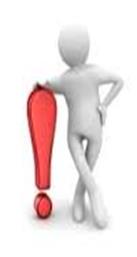 So, when you apply:
ü Bring your individual business portfolio duplicate.
ü Bring a pen so you don't need to borrow one to fill out the application.
ü Know what days/hours you are available to work.
ü Be prepared for a brief on-the-spot interview.
ü Dress should be, at the least, neat and tidy. Business casual is usually appropriate.
ü Make sure your hair and fingernails are well groomed.
ü Wear moderate shoes.
ü Make a follow-up call a week or so after you have applied, if possible, to check on the status of your application.

2.3. Language Practice:
2.3.1. Be aware of the useful language, which will help you to write your cover letter: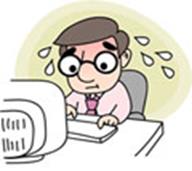 Dear Sir or Madam …
To Whom It May Concern …
I am writing to you about your advertisement.
I am writing to you to apply for the position of ...
I am writing to you in reference to your advertisement.
As indicated in your advertisement…
Your advertisement in (source) for the position of ( job) sparked my interest.
I have worked as a ... (/in) ….
In my current position I have worked … developed... created …
I would define myself as a …..
I believe it is time for me to move to another company / department ... like yours
I believe my qualifications would match your requirements.
I am available for an interview.
Please find my résumé enclosed.
I am sending my résumé as an attachment.
I am looking forward to hearing from you soon. / Sincerely yours / Yours faithfully…
2.3.2. Study the information about CV and resume. Look through the CV and resume below and write your own one according to the given samples:
When asking for a job in Europe, the Middle East, Africa, or Asia, expect to submit a CV rather than a resume. Keep in mind that overseas employers often expect to read the type of personal information on a curriculum vitae that would never be included on an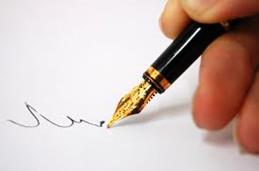 American resume, such as date of birth, nationality and place of birth. United States law on what information job applicants can be asked to provide does not apply outside the country. Your CV should be clear, concise, complete, and up-to-date with current employment and educational information.
The Differences between a Résumé and a CV
There are several differences between a curriculum vitae and a resume. A curriculum vitae is a longer (up to two or more pages), more detailed synopsis of your background and skills. A CV includes a summary of your educational and academic backgrounds as well as teaching and research experience, publications, presentations, awards, honors, affiliations and other details. As with a resume, you may need different versions of a CV for different types of positions. Like a resume, a CV should include your name, contact information, education, skills and experience. In addition to the basics, a CV includes research and teaching experience, publications, grants and fellowships, professional associations and licenses, awards and other information relevant to the position you are applying for. Start by making a list of all your background information, then organize it into categories. Make sure you include dates on all the publications you include.
Allen Yan
(86)1338-1111-420
yhnasa@123.com
EDUCATION
Sep 2008 - Present, Shanghai University, BE
· Candidate for Bachelor in Mechanical Engineering degree (ME).
· Major academic courses highlights: Company Property Management; Marketing; Economics; English
· Technology Communication; Information Management System; Modern Fabrication System.
May 2011 - Certified Public Accounting Training (CPA)
OCCUPATION
Dec 2011 - present, ITT Flygt investment. China
Application Engineer, Sales & Marketing
· Application support and industry projects tracing to sales office to achieve the sales budget and new industry market application research.
· Pay suitable visits to end users and DI for seminars and technical presentations with salesperson or distributors while collecting marketing information and competitor information analysis.
July 2011 - Sep 2011, Intel Products Co., Shanghai, China
CPU Assembly Engineer (Internship)
· Analyzed the yield ratio trend, documented andsolved the current problems.
· Participated in the training of marketing, business process modeling and analysis at Intel University.
· Visualized a project review with impressive presentation and multi-media animation, which was highly appreciated by department manager.
June 2011 - July 2011, GF Fund Management Co., LTD.
Campus Intern
· Analyzed investment principles and related financial derived products
· Formulated the scheme of market popularization and network marketing.
AWARDS
· 2009-2010, Second-Class Scholarship for Excellent Students of Shanghai University.
· 2010-2011, the Imagine Ambassador of Shanghai Tennis Popularization.
COMPETENCIES & INTERESTS
English Ability:Band 6 and the intermediate test of interpretation.
Germany Ability: 600 hours of Germany lessons in TongJi University.
Computer Skills:
· National Computer Lever 3rd Certificate. ( Network Communication )
· Professional Certificate of Assistant Information Officer (AIO).
· C++, VBA, Provision, JMP, AutoCAD, 3Dsmax, Photoshop, Solidworks, Aftereffect
Personal Interests:
Basketball (Skills); skating (Speed); English (elegant); Snooker (Stable)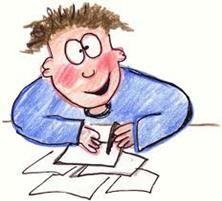 A Résumé is a document which includes education, experience, skills, and accomplishments that is used to apply for jobs. Before you start work on your resume, review free samples that fit a variety of employment situations.
When you're writing a resume it's a good idea to look at resumes that are relevant for your profession. Review resume examples for a variety of different professions and types of jobs to use as a starting point for creating your own resume.
Amy L. Cherwin
336 W. Chugalug Way, Sentinel, WY 33666
c: 444-222-4339 e: alcherwin@email.net