K.N. Kassymov
Born in 1957 in Almaty region. He graduated from the S.Kirov Kazakh State University's Faculty of Law. Police Major General.
From April 2011 – Minister of Internal Affairs of Kazakhstan.
Minister of Healthcare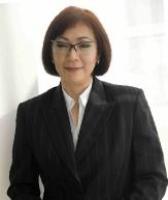 S.Kairbekova
She was born on August 1, 1961 in the Karaganda oblast.
In 1984 graduated from the Karaganda State Medical Institute, "Medical care".
By Regulation of the Government of the Republic of Kazakhstan dated April 23, 2010 she was appointed to the post of Vice-Minister of Health of the Republic of Kazakhstan.
---